Doral Bank Bets on Senegal
---
---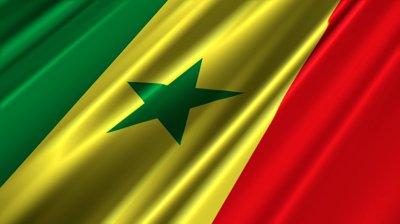 Manhattan below 96th Street has not been home to much in the way of multifamily development of late, as high land prices have pushed out most non-condominium development in prime areas.
That—and other facts—make the $42.5 million non-recourse construction loan that the developers of luxury rental building 227 East 44th Street just received all the more interesting.
Avison Young arranged the loan, from San Juan, Puerto Rico-based Doral Bank, on behalf of a partnership among New York-based Pride Builders, a construction management firm run by Adam Gordon, investor Isaac Yeffet and the Government of Senegal, which is building the 19-story luxury rental building. The bottom two floors will also housea new U.S. Embassy for the Republic of Senegal, relocated from a Harlem location.
Last December, the government of Senegal, which had owned the entire two-parcel site, contributed its interest in the land to an LLC linked to Pride for $25 million, according to city records.
A complex ownership structure (50 percent is now controlled by the Senegalese Ambassador to the U.S., through a Delaware special purpose entity) actually enabled the development by "obviating sovereign immunity issues," explained David Eyzenberg, a principal at Avison, who structured the financing with colleague Aaron Prager.
"The government's contribution of the land and developer's cash contribution created a large cushion for the lender to provide financing against," Mr. Eyzenberg said.
On top of that, the government bought the properties for a mere $23.9 million in 2009, records show.
Now, with the non-recourse loan in place, the development of glassy luxury building—with terraces on every floor—can proceed.
The building is slated to hold 68 units with studios, one-, two- and three-bedrooms as well as amenity space. Proximity to the United Nations and New York University hospital as well as the dearth of high-end rental housing in the nabe should ensure a quick lease-up.
The two lowest floors of the building will become the Senegalese embassy and be retained as a commercial condo. The embassy is currently located at 4 West 125th Street, in West Harlem.
Avison's mortgage pros searched for non-recourse funding for the unique project.
"The rate is slightly higher than your traditional financing from a bank, but in return we got non-recourse, which is what Doral Bank specializes in," Mr. Eyzenberg said.
He declined to provide the rate of the 2-year loan, but a source with knowledge of Doral's dealings said rates for loans such as this from the bank are usually between 6 and 6.5 percent, and that they generally cap the loan-to-cost ratio at about 65 percent.
No one answered the phone at Doral's media relations desk.