ABS Partners Showcases Flatiron District Flagship
---
---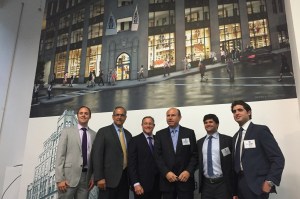 ABS Partners Real Estate showed off an 11,800-square-foot Flatiron District retail space at 915 Broadway between East 20th and East 21st Streets in a party for brokers last night.
The available space, in a building owned by ABS Partners and a group of investors, offers 8,000 square feet of ground-floor space with 19-foot ceilings and 3,800 square feet on the mezzanine level.
"This area has become the center of New York City," said ABS broker John Brod, who noted the company's asking rents range between $200 and $250 per square foot. "The pricing is half what is available on Fifth Avenue, but the traffic is 25 percent higher."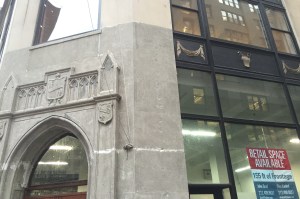 Mr. Brod and a team from ABS conducted a pedestrian study comparing the amount of foot traffic at Broadway and East 21st Street with Fifth Avenue and 21st Street, and, in addition to the weekend disparity Mr. Brod noted, the Broadway intersection where the retail space boasts a collective 150 feet of frontage also commands 12 percent higher pedestrian counts on weekdays, the company found. ABS has invested $10 million in upgrades at the site that sits between Madison Square Park and Union Square, ABS President Gregg Schenker told attendees.
"We're delighted to be celebrating tonight and to have everyone here celebrating this wonderful property," Mr. Schenker said in a speech.