Wells Fargo Names Horatio Jones Head of Multifamily in South Florida
---
---
Wells Fargo has appointed Horatio Jones, one of its commercial real estate loan originators, to lead the bank's South Florida office for multifamily GSE lending, Mortgage Observer has exclusively learned.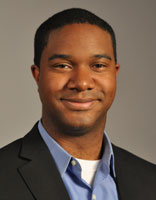 Mr. Jones, who is based in Fort Lauderdale, brings more than seven years of commercial real estate lending experience to the new position, according to a Wells Fargo spokesperson.
He will report to Phil Morse, a managing director at the bank who was recently named Southeast region production manager for Wells Fargo Multifamily Capital, overseeing production offices in McLean, Va., Charlotte, N.C., Atlanta, and the recent addition of the Fort Lauderdale office.
"Horatio will proactively work with Wells Fargo's multifamily clients to provide best in class service for Fannie, Freddie, FHA and balance sheet financing executions," the bank spokesperson said. "We are excited about growing the Florida office and partnering with the market rate, senior housing, student housing, & affordable housing development and investment community across the state of Florida."
Mr. Jones joined Wachovia, which was acquired by Wells Fargo in 2008, as an analyst in the bank's corporate development and internal M&A team in June 2002. He holds a Masters of Business Administration from Duke University's Fuqua School of Business and a bachelor's degree from Winston Salem State University.
"Wells Fargo has a long history of multifamily lending in the state of Florida," Mr. Morse told MO. "There is opportunity to support strong performing markets within the State and Horatio brings a solid lending background to serve our clients who are active in those markets."