Rubin Schron Nabs $100M from Capital One for Purchase of Controversial Multifamily Complex
---
---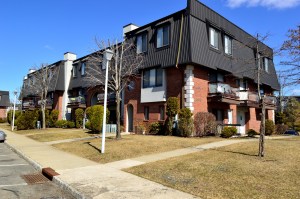 Meridian Capital Group brokered a $100 million acquisition loan for New York investor Rubin Schron to purchase the hotly disputed Rachel Gardens Montville luxury apartment community in Pine Brook, N.J., Mortgage Observer has exclusively learned.
Mr. Schron's Cammeby's International Group snagged the complex from the Wilf family and partners, after years of legal wrangling among those owners.
Zygmunt Wilf, owner of the Minnesota Vikings and a pillar of New Jersey real estate, was accused of cheating his partners, Ada Reichmann and her brother Josef Halpern, out of proceeds from the project, which was completed in 1999. An appeals court sided with the Wilf family, before a Superior Court judge last summer revered course and ordered the complex sold at auction and the monies split among the quarreling parties.
Rachel Gardens holds 32 three-story buildings, which have 764 units total.
Cammeby's paid $136 million, The New York Times reported at the time.
The 12-year Fannie Mae loan for the purchase was provided through Capital One, has a sub-4 percent interest rate and interest-only payments for the first six years, and a 30-year amortization schedule after that, according to a representative for Meridian.
The building's amenities include patios, washer/dryer and dishwashers in each apartment and common tennis court, swimming pool and barbecue area.
Meridian Senior Managing Director Abe Hirsch, Managing Director Zev Karpel and Vice President Akiva Friend arranged the loan for the complex, located at 67 Chapin Road.
"This was an example of the kind of results that are possible when you bring knowledgeable parties to the table," Grace Huebscher, president of Capital One Multifamily Finance, said in a statement provided exclusively to MO. "Our agency financing team, Fannie Mae, Meridian, and the sponsor worked seamlessly together, and I believe all are pleased with the outcome of this transaction."
Mr. Schron made headlines for his failed $2 billion bid to buy the Empire State Building last year.
No phone number for Cammeby's was listed.