New York City's Department of City Planning Hires First COO
---
---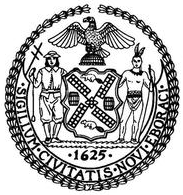 New York City's Department of City Planning has hired its first chief operating officer from the private-sector to enhance efficiency.
First reported by Crain's New York, Jon Kaufman was appointed to become the agency's first chief operating officer yesterday. He will report directly to City Planning Commission Chairman Carl Weisbrod. Mr. Kaufman is a former partner at Bain & Co., a prominent international consulting firm. He has a Masters of Business Administration from the MIT Sloan School of Management and a Bachelors in Urban Studies and Economics from Northwestern University.
"Jon's appointment underscores the de Blasio administration's commitment to make our review and approval processes more transparent, more efficient and overall more expeditious," Mr. Weisbrod said in an email to colleagues, the paper reported.
Mr. Kaufman, along with Executive Director Purnima Kapur and General Counsel Anita Laremont, now constitute the agency's senior executive team.
Mr. Kaufman's hiring is one of many changes that have been made to the agency under the de Blasio administration. Since the mayor took office last year, the department has hired 31 new employees.
The Department of City Planning oversees the Uniform Land Use Review Procedure and implements policies pertaining to real estate development, housing, transportation, community facilities and public space.