Jean Shop Moves Its Flagship Location to Soho
---
---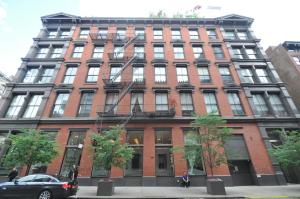 Denim brand Jean Shop has moved its flagship location from the Meatpacking District to Soho through a 10-year, 1,400-square-foot lease on the ground and lower floor of Icon Realty Management's building at 37 Crosby Street, the Wall Street Journal reported this morning.
The denim brand's retail, showroom and wholesale space will fit in on a stretch of the street between Broom Street and Grand Street that's added several new occupants in recent years, said Gregory M. Tannor of Cushman & Wakefield.
"Crosby Street offered a great mix of co-tenants that appealed to Jean Shop," said Mr. Tannor, the director of retail services, in a prepared statement. "The brands on this street are new and fresh and not the typical stores you would see on say Broadway in Soho."
Mr. Tannor negotiated on behalf of the fashion tenant in the transaction, while in-house representatives negotiated for Icon Realty.
Officials at Icon Realty declined to comment, but they stated taking rents of $380 per square foot for the property.
Jean Shop, a longtime Meatpacking District staple that offers jeans and accessories woven with the company's distinctive Japanese fabrics, has joined a stretch that now boasts retailers like Fellow Barber, Saturdays Surf and SoulCycle.
"There is a tremendous opportunity on Crosby Street for a brand like ours and we are very excited to be part of this amazing street in SoHo," said Eric Goldstein, the co-owner of Jean Shop, in a prepared statement.