Inside the New 'Normal' in Brick and Mortar
---
---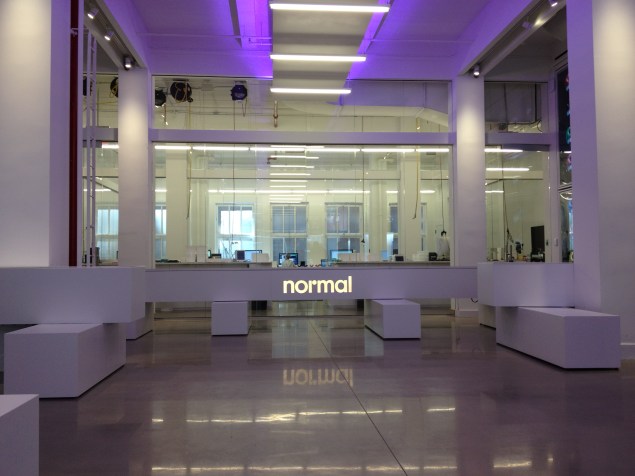 Just weeks after opening its flagship store and factory in an 11,000-square-foot space on the ground and basement floors of the Chelsea Castle building at 150 West 22nd Street, the Normal custom earphone company and building landlord M. Rapaport Co. invited Commercial Observer for an exclusive tour of the brand new store.
The facility where Normal's 10 3-D printers churn out earbuds custom-designed for every individual customer showcases the experience-based, tech-savvy methods that today's retailers are employing in an age where brick-and-mortar retailers like the sleek, glassy store between Avenue of the Americas and Seventh Avenue appear anything but traditional.
"It allows us to have a really special relationship with our customers," said Normal's Eric Woodring on the store arrangement conceived by the HWKN company. "The factory is right on top of the corporate office, which is right next to retail. It allows a different level of engagement."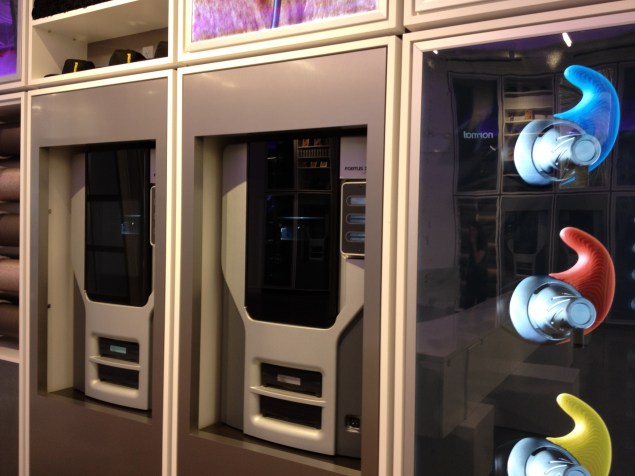 The process that starts with a picture of each of a customer's ears creates a pair of buds in one of seven colors that patrons can either take home from the store for $199 or get mailed to their doors for no extra charge. With "fitters" and "greeters" on hand to service customers and a handy mobile app for easy purchases, the characteristics of the store with stylized ears for doorknobs mesh with the qualities that brick and mortars must embody in the face of competition from online retailers, according to a report from this year by McKinsey and Co. consultants.
"Creating the store of the future will mean overhauling the in-store customer journey, in part by using technology to make the shopping experience as seamless and easy as possible," says the report, entitled "Making Stores Matter in a Multichannel World."
Normal's footprint at the building in space formerly occupied by small industrial users acts as both a workshop for founder Nikki Kaufman's staff of 26 and a retail location that blends sales with fun, according to promotional literature circulated by the store.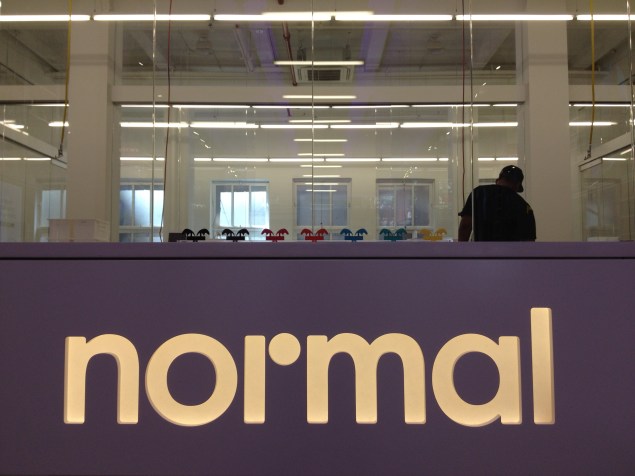 "The flagship store encourages auditory, tactile, and visual exploration of how Normals are made," the guide to the store says. "Fitters help customers through the simple photo capture and customization process. Like finding the perfect pair of shoes for the ear, we won't stop until we get the right fit. Just like Normals, each in-store experience is unique and personalized. It's a place for your one-of-a-kind ears. Those two fleshy funnels that make verbal communication, birdsong and electronic dance music possible. Please stop by whenever you can."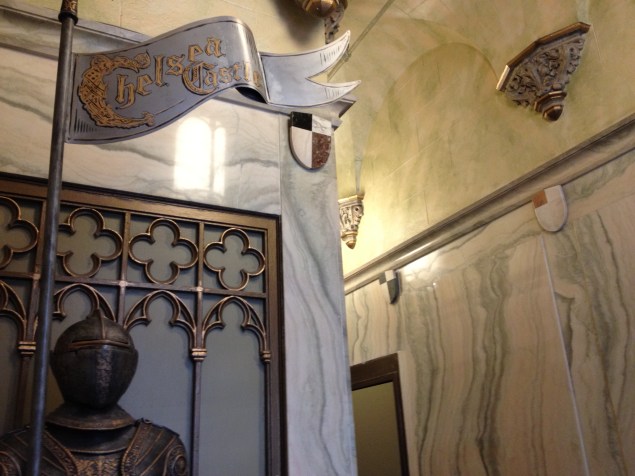 When Ms. Kaufman was visiting office spaces in the 12-story building where Eli Someck of Redwood Property Group and Jay D. Fuller of M. Rapaport handle the leasing, the building that's fashioned with Medieval-style light fixtures, Gothic archways and a knight's armor helped spark the inspiration for a combination space, Mr. Fuller said.
"I said, 'You know what, our ground floor is available,'" he said. "And we walked in and Nikki said, 'This is it.'"