EDC To Open New Incubator Space in BK Tech Triangle
---
---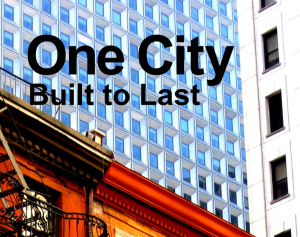 The city's Economic Development Corporation will grow its clean energy technology incubator program by investing in a 75,000-square-foot facility near an existing demonstration and education space in the Brooklyn Tech Triangle between Downtown Brooklyn, Dumbo and the Brooklyn Navy Yard, according to Mayor Bill de Blasio's new energy savings plan.
The site planned for an as-yet-undetermined location for "step-out space" close to the NYC Urban Future Lab at 15 MetroTech in Downtown Brooklyn would provide flexible leases and wide-open, low-cost spaces to help companies innovate without needing to leave New York City to implement their designs or try out their prototypes, says a section of the 114-page "One City: Built to Last" plan.
"Expanding the City's clean technology incubator programs will address the needs of startups and growth-stage companies," the report says. "Providing these resources allows a higher rate of success and ensures that local companies meet the growing demand for clean energy products and services, while also accelerating local job creation and economic growth."
The 10,000-square-foot Urban Future Lab has attracted 17 companies since it opened in March, according to the report. And, if the city follows through on the plan, the larger space located close enough to the current facility to ensure "a sense of community and collaboration" would create up to 8,500 new jobs and an economic impact of $483 million, the report says.
The city has yet to choose an exact location for the additional space or work out a timeline for implementing the step out space, said an EDC spokesman. But officials with the Downtown Brooklyn Partnership praised the idea.
"We think step out space would be a great addition that could help meet the needs of rapidly-expanding entrepreneurs whose continued success is an important part of Brooklyn's growth as a tech industry hub," said Tucker Reed, president of the partnership, in a prepared statement. "Innovators, such as those graduating from Urban Future Lab, need space to grow, and step out space could be a great way to help meet that need."