The Marble Beauty: Inside a Renovated Midtown East Gem
---
---
As the crowds surged between Bryant Park and Grand Central Terminal just before the evening rush hour yesterday, officials with Mr. Von Pok Inc. invited Commercial Observer on an exclusive tour of the eight-floor marble building at 4 East 43rd Street that sticks out in this area of skyscrapers.
VPC Tower owner Omega Chang showed off the renovation that's turned a once-neglected gem set off by cherubim, crests and columns into a prime retail and office opportunity in one of the city's most bustling neighborhoods.
"I'm not trying to make money," said Mr. Chang, an immigrant originally from Singapore who started his liquor and tobacco marketing company 35 years ago and bought the building where his company works out of the top two floors in 2009. He never considered demolishing the non-landmarked building, he said, adding, "For me, this building is like an antique. For a building that's this beautiful, you don't do that."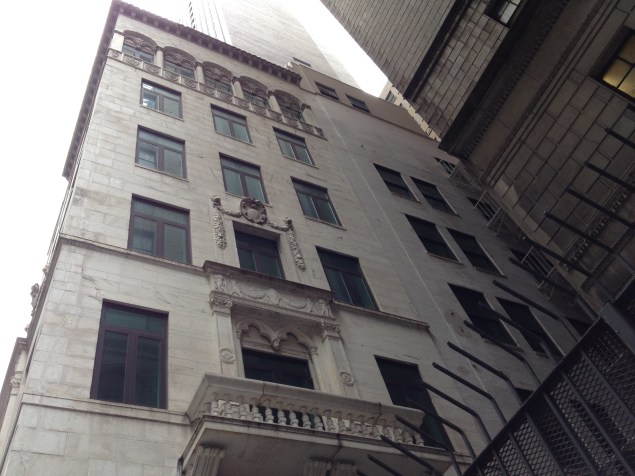 Mr. Chang declined to state how much he paid for the building or the rent he's hoping to get from tenants in available spaces ranging from a two-floor ground-floor retail opportunity to office spaces on floors three through six in an exclusive listing from Eastern Consolidated broker Alexander Hill. Though Mr. Chang said he's not looking to lease the retail space to any food-and-drink tenants, the owner who is also a sculptor and painter said he thought the ground-floor space would fit an art gallery or a jewelry store.
"This is temporary," he said, motioning at scaffolding and supplies laid out in the ground floor area in advance of any prospective tenant's designs on the space. "We'll take this out and do whatever they want to do."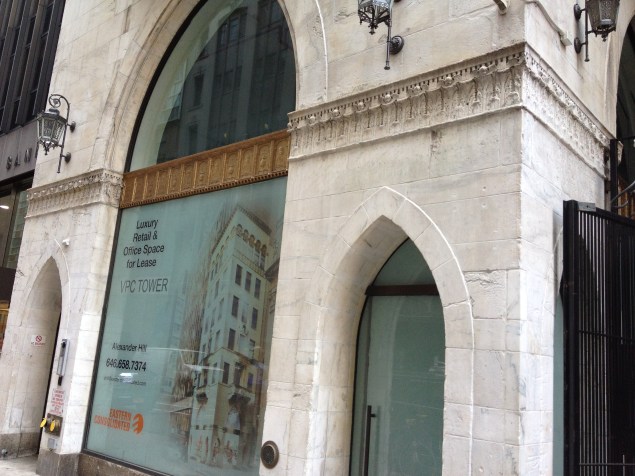 The retail space features slanted archways on both sides of a full display window, a setup that's enhanced by masonry and polished brass. The marble that adorns the building exterior represents, along with the nearby 42nd Street Library, just one of three 100 percent marble buildings in the city, Mr. Chang said. On the top of the structure, there's a mini colonnade and a small terrace on the top floor that's adjacent to a conference room used by Mr. Von Pok.
"It's unique; I hope people understand that's a value," said Peg Breen, president of the New York Landmarks Conservancy, in reference to the current discussions around adding skyscrapers to the Midtown East area. She noted, "The pointed arches are definitely Gothic. The columns and balcony are definitely Venetian. It's an interesting combination. That building just catches your eye."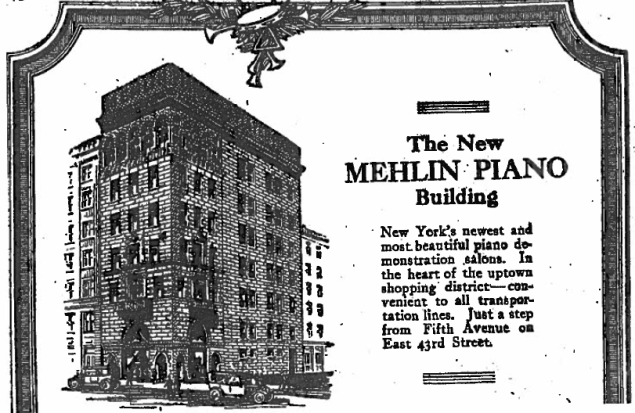 Architect Andrew J. Thomas built the unique structure that was once called "The Mehlin Building" in 1917 as the headquarters and showroom for the Mehlin Piano Company, according to an excerpt from the November 1917 issue of a magazine called The Art World that Mr. Chang gave CO. But, he says, the structure had worn down over the years, with no tenants on the ground-floor since a long-gone Chemical Bank.
"We cleaned it, we repaired it," said Mr. Chang. "You'll see, if you look at it before, it's completely different."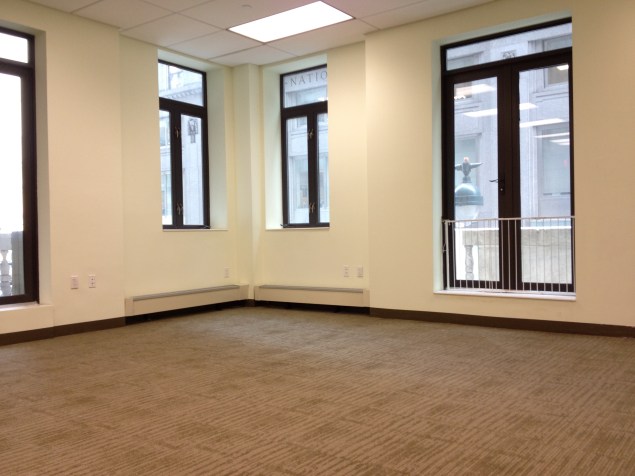 Mr. Chang also paid for extensive refurbishing of the building's exterior, he says. The clear labor of love for this quirky building would certainly endear him to the editors of the 1917 magazine, who wanted to know what passersby would think of the building.
The article says, "At any rate they are likely to agree that the Mehlin Building belongs to the kind of structure which New York very much lacks, one in which there is evidence that owner and architect have tried to add something of value to the streetscape."