Minskoff Secures Tech Firm in Hudson Square [Updated]
---
---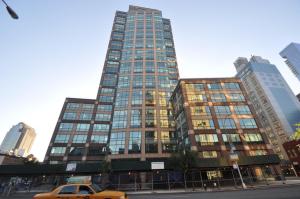 Cloud-hosting service provider DigitalOcean has signed for 23,500 square feet at Edward J. Minskoff Equities' 101 Avenue of the Americas, between Watts and Grand Streets. It will be relocating from 270 Lafayette Street.
DigitalOcean's lease spans the entire 11th floor and a portion of the 10th floor, The Real Deal reported. Rents in the building start in the $70s per square foot and the lease is for 10 years.
"We grew three times (employee count) this past year and needed more space," a spokesman for DigitalOcean said via email.
JLL's Paul Glickman, Mitchell Konsker and Jonathan Fanuzzi represented Edward J. Minskoff Equities in the deal, and Michael Kaufman of the Kaufman Organization and Yancy Foster of SITE+SPECIFIC represented DigitalOcean, The Real Deal said. Minskoff developed the 23-story, 425,000-square-foot building in 1990.
The building is now reportedly over 95 percent leased.
Messrs. Glickman and Kafuman weren't immediately reachable for comment.
Update: This story was edited to include additional information from and a comment provided by a spokesman for DigitalOcean.