MetLife Refinances Shorenstein Properties' 850 Third Avenue
---
---
MetLife is providing Shorenstein Properties with a $170 million floating rate loan to refinance the San Francisco-based firm's office property at 850 Third Avenue, originally known as the Western Publishing Building, Mortgage Observer has first learned.
The term of the loan will be for three years, according to MetLife, and will replace a $180 million loan provided by Deutsche Bank in 2010.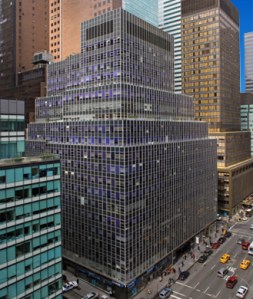 The 21-story building, located between 52nd and 51st Streets in East Midtown Manhattan, is 91 percent leased with 615,000 square feet available to rent. The building's existing tenants include Discovery Communications, the City of New York, the international law firm Shearman & Sterling LLP and Radio One, the largest African-American owned broadcasting company in the nation.
The renowned, now-defunct New York architecture firm Emery Roth & Sons designed the office structure, which was completed in 1963. The building was later redeveloped in 1996 and renovated in 2008.
"This is a proven property with a strong tenant base in a core market for MetLife," said Robert Merck, senior managing director and global head of real estate for MetLife. "We have a great relationship with Shorenstein Properties and look forward to working with them in this and other markets in the future."
The leading life insurance lender originated $11.5 billion in commercial real estate loans in 2013.