Jewelry Designer Inks Fifth Avenue Lease
---
---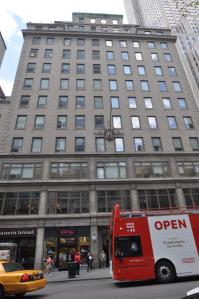 Engagement and wedding ring designer Verragio will move into a fifth floor executive office and showroom space at 330 Fifth Avenue through a 10-year, 13,586-square-foot lease, the Wall Street Journal reported yesterday.
The deal for space at the 14-story structure owned by Shulsky Properties with asking rents starting at $48 per square foot will move the high-end jeweler from its current location at 132 West 36th Street to a building with tenants like Kayser-Roth Corporation, NiCE, Brightroll and St. Giles Schools of Language, said Adams & Co. broker Alan Bonett.
"330 Fifth Avenue provides Verragio an ideal opportunity to set up a high-end showroom on a distinct avenue known for its high profile tenants and shoppers," said Mr. Bonett. "This space is not only appealing to the Verragio brand name; it will also support the company's future growth."
Mr. Bonett represented the landlord in the negotiations, while Dan Hassett of Newmark Grubb Knight Frank and Yossef Hermon of Metropolitan Property Group negotiated on behalf of Verragio.
"After seeing a lot of places, the address was important for them," Mr. Hermon said. He added, "They wanted one space on one level and they didn't want any neighbors on the floor for security reasons."