Inside a New TAMI Office in the Old Financial District
---
---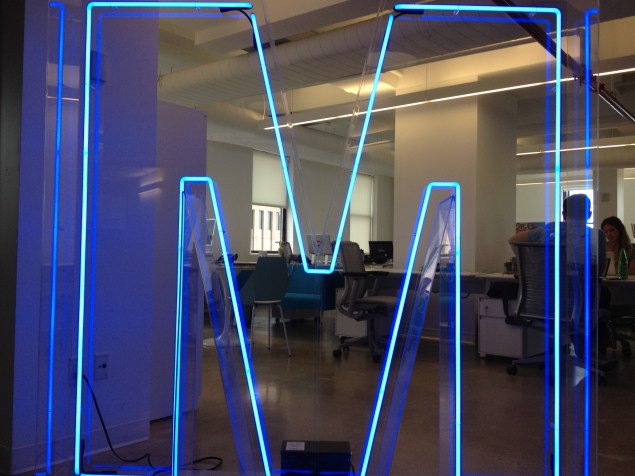 Just six weeks after creative ad firm Mekanism moved into the company's new two-floor, 11,000-square-foot office at 80 Broad Street in the Financial District, President and CEO Jason Harris invited Commercial Observer to check out the company's sleek new digs in an exclusive tour.
Mr. Harris and other company officials at the firm with around 30 employees in its New York City office designed the space in collaboration with architects from the Environetics company to create an office that boasts both the surprising trappings of a millennial workplace and the more familiar appeal of a 35th-floor penthouse in a part of town where traditional finance tenants used to dominate.
"I had never done this before—when you go to look at these spaces they're basically an empty box with construction workers eating their egg sandwiches," said Mr. Harris, who helped start the San Francisco-based advertising company in 2002. He added, "The idea is to have the workspace be very open and have people bump into each other."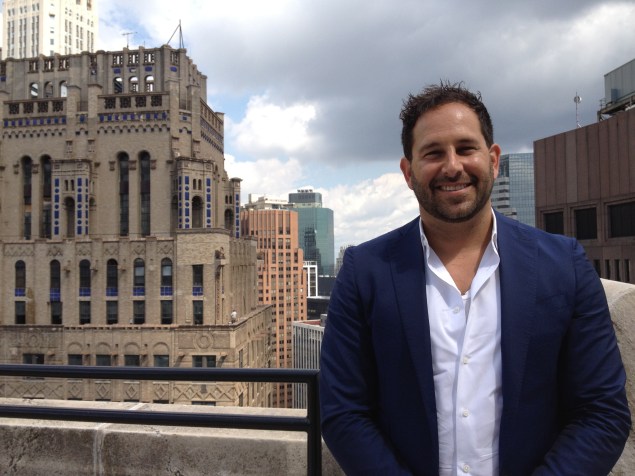 The company moved from a Soho office half the size of its new office in order to provide more space for its growing number of employees at a cheaper cost that includes tax incentives for companies that sign Lower Manhattan leases for longer than 10 years, Mr. Harris said.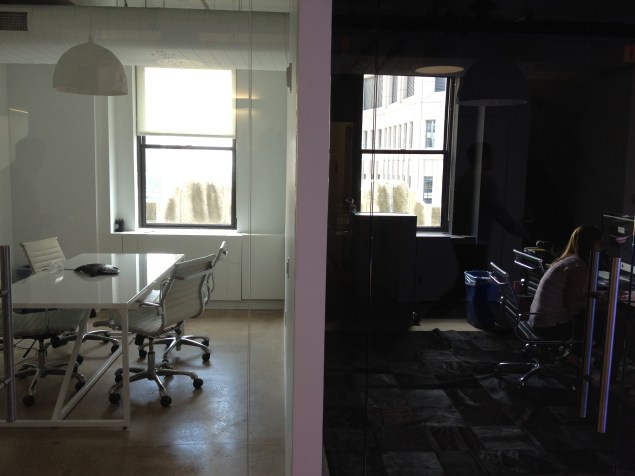 Deals like entertainment and design company Imaginary Forces' 11,200-square-foot lease in the same building as Mekanism, ad agency KiDS Creative's 35,000-square-foot lease at 1 World Trade Center and Sun & Moon Marketing's 6,900-square-foot lease at 75 Broad Street during the second quarter of the year show the area's appeal to so-called TAMI (technology, advertising, media and information) companies, according to the latest Lower Manhattan real estate market overview from the Downtown Alliance. More than 800 TAMI tenants call the area home, and the sector accounted for 82 percent of all relocations in the second quarter, figures from the report say. But the emergence of TAMI in the area is still a work in progress, Mr. Harris said.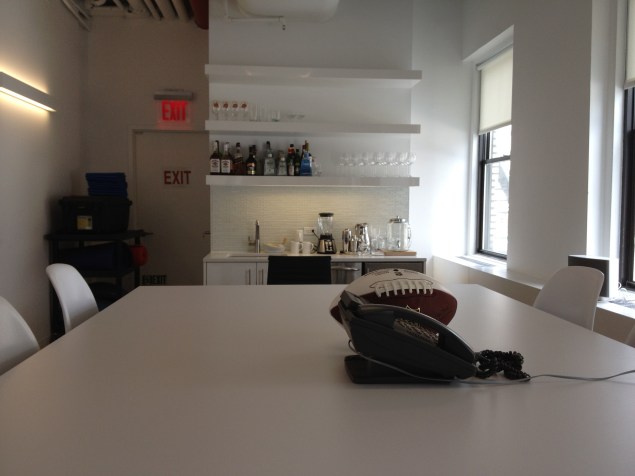 "When you walk down on Stone Street, it's littered with Wall Streeters, that definitely is part of the vibe," he said. "But it seems to be mixed also with a younger crowd that's coming down here."
The firm with clients like Pepsi, Jim Beam, Ben and Jerry's, The North Face and Ralph Lauren set up shop with touches like color-coded conference rooms named "Ebony" and "Ivory," an outdoor terrace area where the company holds 40-minute group workouts three nights a week and a full chandelier that hangs beneath exposed industrial beams in the company's boardroom.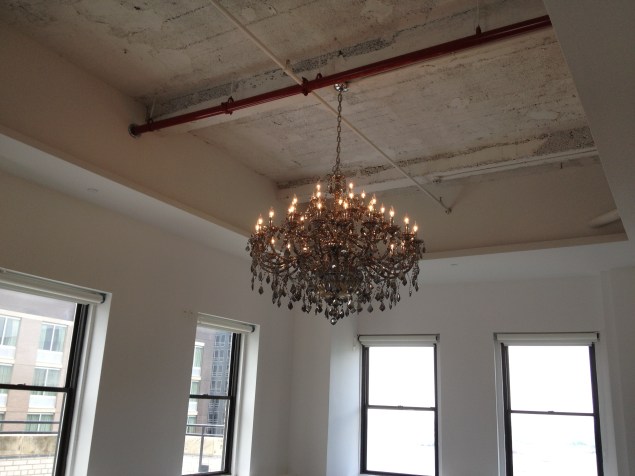 Music that ranged from Jamiroquai to Neil Young during CO's visit plays through speakers throughout the day, a circumstance that doesn't seem to bother the company's youthful employees, Mr. Harris says. He and the company's head of strategy, Eric Zuncic, along with design director Albert Ignacio, created the space from scratch and ordered the furniture from wholesalers.
"One thing that we loved about our old space is that, even though it was cramped, it was really open," said Mr. Ignacio of the company's previous space in Soho. "That was one huge aspect we didn't want to lose here."