Hidrock Scores $45M in Acquisition Funds From Bank of Ozarks, Ladder
---
---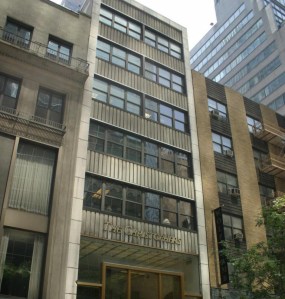 Bank of the Ozarks and Ladder Capital lent $45.5 million in funds for a seasoned New York City investor to buy a three-lot land assemblage in the Rockefeller Center area for $47 million, Mortgage Observer has learned. The buyer, HID Acquisition Group LLC, a subsidiary of Hidrock Realty, closed on the parcels last month and plans to build a residential condominium, Hidrock's CEO said.
Bank of the Ozarks provided $26 million in a senior mortgage, while Ladder Capital lent $19.5 million in mezzanine funds, a source told MO.
The loans were brokered by Aaron Appel of JLL, according to Abraham Hidary, CEO of Hidrock. Mr. Appel was not immediately available for comment.
The three 25-foot wide lots sit at 12 East 48th Street, 14 East 48th Street and 13 East 47th Street. Hidrock will demolish the vacant office buildings on the lots currently.
The assemblage allows for 75,300 buildable square feet and Hidrock plans a 31-story tower, according to a representative for Stuart Gross of Eastern Consolidated, who brokered the sale. The seller was City Centre Properties.
The development is as of right, Mr. Hidary said. He added that construction planning has already begun and the project should break ground next year. At that time, his firm will seek construction financing—from $70 to $80 million, he estimates.
A call to Bank of the Ozarks was not returned. Ladder Capital declined to comment on the transaction.