Fordham Closes on $50M New Space Near Lincoln Center
---
---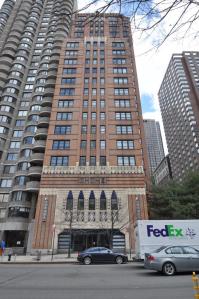 Fordham University has closed on the $49.6 million purchase of a portion of the building at 43 West 61st Street from the College Entrance Examination Board, property records indicate.
The building, alternatively known as 45 Columbus Avenue, is located between 61st and 62nd Streets and Columbus Avenue and Broadway, within several blocks of Lincoln Center.
Fordham announced its plans to purchase the condominium interest in a release in January. The 90,000-foot-space comprises nine floors, marking the 27-story building's total commercial space.
"At the moment, our off-campus operations are housed among several different properties at varying distances from the campus proper," said Brian Byrne, vice president for the Lincoln Center campus in a previously issued statement. "The space at 45 Columbus is perfect for offices and limited classroom use, and will be much more convenient to the Lincoln Center campus, in addition to offering the University significant cost savings."
The sale closed on July 22 and appeared in public records last Friday.
A Fordham spokesman said plans to purchase the space were initiated in December of last year and didn't respond to further request for comment.
College Entrance Examination Board did not immediately respond to a request for comment.