Cushman Brokers $21M Loan for Binghamton Student Housing
---
---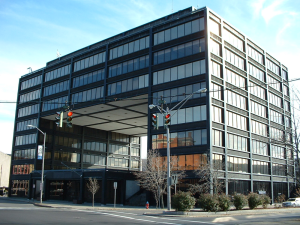 Alfred Weissman Real Estate, Inc., a Rye, N.Y.-based real estate investor, nabbed a $21 million senior mortgage loan secured by a Binghamton student housing facility, Mortgage Observer has exclusively learned.
20 Hawley Street—a 290-bed, 167,000-square-foot property—is located near the State University of New York, Binghamton. The loan was provided by TD Bank.
Gideon Gil, John Spreitzer and Alex Lapidus of Cushman & Wakefield served as exclusive advisors to Alfred Weissman.
"TD Bank provided a 10-year fixed rate financing that had custom features," said Mr. Gil. "With 20 Hawley Street, our client delivers a premier product for the local student housing market, which was very intriguing to lenders and created a considerable amount of interest among the lending community."
Alfred Weissman converted 20 Hawley Street to student housing in 2011.
The rate of the loan was not disclosed.