Charles Cohen Ventures Downtown With Movie Theater Buy
---
---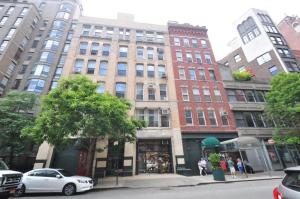 Cohen Brothers Realty's Charles Cohen has bought the Quad Cinema in Greenwich Village. It marks the first time the company's president and chief executive has closed a deal downtown.
"I've never done anything south of 32nd Street," Mr. Cohen told Commercial Observer. "I thought given its location and its potential and what my purpose is for it, it was ideal."
Mr. Cohen isn't just a movie buff. He executive produced the Academy Award-winning Frozen River and runs Cohen Media Group, a distributor and producer of foreign and independent films, as CO previously reported.
The theater, which is at 34 West 13th Street between Fifth and Avenue of the Americas, was acquired last Wednesday through the purchase of co-op shares and by acquiring the building's 100-year proprietary lease, Mr. Cohen said, declining to reveal any other information about the financials of the deal.
Mr. Cohen did the deal directly with the the seller, entrepreneur Maurice Kanbar, who opened the Quad Cinema in 1972 as the city's first four-screen movie theater.
The theater will retain the four-screen configuration and its name will stay the same, a spokeswoman for Mr. Cohen told The New York Times, which first reported the deal.
No architect has been selected yet, Mr. Cohen said.
"It's in the base of a residential co-op so [the exterior] will be in keeping with the character of the building," Mr. Cohen said. The doors will probably be replaced and a marquee added.
Other renovations will include new restrooms, acoustics, projectors, mechanicals and electronics.
Quad Cineman will "become an even more important destination for classic films and compelling new ones," Mr. Cohen said in a release announcing the acquisition.