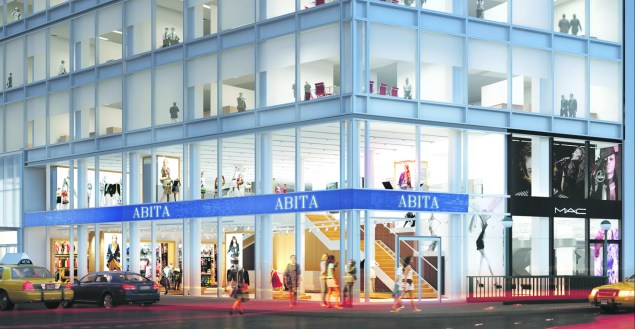 Last week, landlord The Feil Organization began removing the scaffolding at 853 Broadway, a building that come the holiday season will be home to a new MAC cosmetics store.
Feil's Brian Feil, the vice president of leasing, and Robert Fisher, the director of commercial leasing at the building, talked to Commercial Observer about the company's $10 million-plus renovation project spanning the first five floors of the property. Construction at the site, at the corner of 14th Street and Union Square, began about a year ago.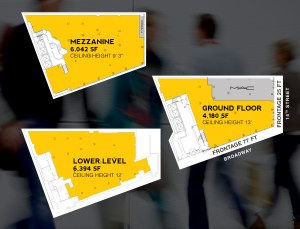 Most notably at the 157,000-square-foot, 21-story office building is a new glass façade that extends to the fourth floor. The curtain wall has been completed. In addition, Feil will soon commence reconfiguration of the lobby, slated for completion by the end of the year. The main issue is moving an egress that is central in the lobby and replacing it with a security desk. On one lobby wall will be featured a piece of preserved cast iron from the original 1926 building.
"You're going to have a brand new glass curtain wall with direct views on Union Square Park," Mr. Fisher said.
Interior work will be completed within a couple of months and the elevator modernization, cosmetic and mechanical in nature, will be finished in the first quarter of 2015.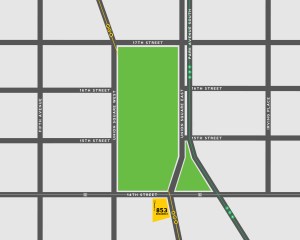 Last month, MAC took 1,600 square feet on the ground floor and the space will be delivered to the makeup company next month. The remaining retail space consists of 4,180 square feet on the ground floor, 6,042 feet on the mezzanine level and 6,394 square feet on the lower level. Mr. Feil declined to provide the asking retail rents.
The new office space, amounting to new construction in an old building, hit the market a couple of weeks ago.
The second and third floors of office space are vacant and the fourth floor is partially occupied by technology company Blucarat. A 2,484-square-foot space is vacant on the fourth floor. The asking office rent is $95 per foot, Mr. Feil said. The second and third floors could be leased separately or together. The rest of the building is filled with office tenants.
"There are a number of different ways to lay it out," Mr. Fisher said.
The bathrooms are being remodeled on the second, third and fourth floors and Feil, the building owner and manager, will install a water-cooled, tenant-controlled air conditioning system.
"In terms of office space on Union Square, it'll be unique," Mr. Feil said. "When was the last time an office building was built in Union Square?"