Nets to Build Training Center in Brooklyn
---
---
The Brooklyn Nets franchise has announced plans to build a 70,000-square-foot training center at 148 39th Street in Industry City.
The franchise plans to relocate its training center to the eighth floor of the building from East Rutherford, N.J. in time for the start of the 2015-16 NBA season. Located one subway stop from the Barclay's Center, the MANICA Architecture-designed facility will include two basketball courts, a weight room, a training pool and two hydro pools, a rooftop entertainment space, an 18-seat multimedia theater and more.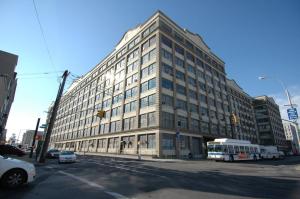 "I am thrilled to see the Nets complete their move to Brooklyn by building their state of the art practice and training facility in Sunset Park and creating 200 jobs in the process," said Mayor Bill de Blasio, in a prepared statement. "And I applaud them for ensuring the local community also has a home in this facility—with job fairs for Sunset Park residents, community events for young people, and investments in the neighborhood's quality of life."
The Nets moved the team's home arena from New Jersey to Brooklyn in 2012 but still maintained operations in the Garden State. The Brooklyn training center is expected to be used by approximately 60 full-time team employees.
Construction on the new facility, to be named Hospital for Special Surgery Training Center, is expected to begin this summer.
Cushman & Wakefield's Bruce Mosler and Glenn Markman represented the Nets.