Midwest Structural Engineering Firm Takes Space in Harlem
---
---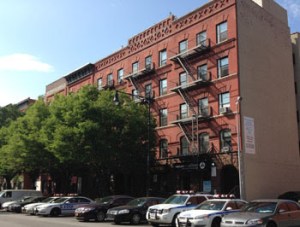 Chicago-based Infrastructure Engineering, Inc. is heading to Harlem to establish its first New York City offices.
The firm, which was established in 1986, has signed a lease for 1,275 square feet on the ground floor at 233 West 135th Street, between Adam Clayton Powell and Frederick Douglass Boulevard. The asking rent was $32 per square foot and the lease is for three years.
"The firm's vision is to spread the IEI brand worldwide by developing offices nationally and globally, so the logical direction for expansion of its services and client base was obviously east," said Douglas Elliman's Faith Hope Consolo in a prepared statement. "The fact that IEI chose to open its first headquarters in Harlem, rather than the more traditional areas in Manhattan for this sector, reflects an understanding that substantial development is centered here."
Infrastructure Engineering has provided structural engineering services for Chicago O'Hare International Airport, Chicago Midway International Airport, Indianapolis International and Regional Airports, North Grant Park as well as the McCormick Place West Building expansion in Chicago.
Ms. Consolo and colleagues Joseph Aquino and Arthur Maglio represented the landlord , Greater Harlem Housing Development Corp., and IEI in the deal.
IEI is slated to move in in August. The space was previously occupied by District Council 37.
The 8,105-square foot building, which is five stories, was erected in 1910.