Green Group Warning Against Glass Towers
---
---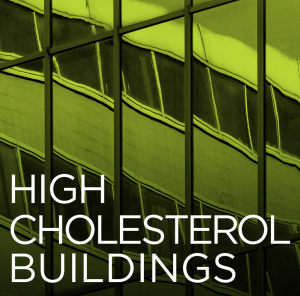 The nonprofit Urban Green Council, a coalition of architects, buildings owners and construction companies, released a new analysis entitled "High Cholesterol Buildings" calling for changes to building regulations that they say would cut down on glass towers' high energy use, the Wall Street Journal reported over the weekend.
The New York affiliate of the LEED-certifying U.S. Green Building Council wants to correct what it calls a "loophole in our energy code" that allows building owners to trade mechanical upgrades for energy-sapping exteriors as part of its mission of advocating for greater efficiency in the city's buildings.
"Our report shows that you would have to go back over 1,000 years to find buildings that used as little insulation as today's all-glass structures," the nonprofit's website states. "But with better glass, designed views, improved construction training and greener codes, we can have buildings that are as healthy as they are beautiful."
Structures that have "curtain-wall facades" offer comparable lining to half-timber structures from Medieval times and less climate protection than Victorian brick structures, according to the report. Buildings could use less energy with simple changes like more windowsills and a higher proportion of insulated glass, illustrations in the 13-page report show, and a previous analysis of glass buildings by the nonprofit found that blinds cover 59 percent of glass in all-glass buildings despite the class A structures' high-rent appeal.
"By skimping on one of the longest-lived part of buildings, we are saddling future generations," said Russell Unger, executive director of the council, in a prepared statement. "They will be handicapped with high energy costs and a high carbon footprint."
Officials at the Department of Buildings, which enforces the "Greener, Greater Buildings Plan" for the roughly 22,000 buildings in the city that have more than 50,000 square feet of floor area and consume around 45% of all energy used in city buildings, reviewed the research.
Agency spokesman Alexander Schnell told the publication that the analysis is "a great start to an industry-wide conversation with all stakeholders about where we can find even greater efficiency in future energy codes."