Flushing Nursing Home Refies With $24M HUD Loan
---
---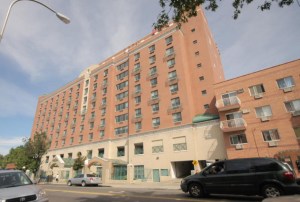 Eastern Union Funding arranged a $24 million HUD loan to refinance the 280-bed Union Care Plaza Center, a nursing home in Flushing, Queens. Real estate investor David Marx's eponymous firm borrowed the sum for the facility, located at 33-21 Union Street, which it triple-net leases to a third-party operator.
The 12-year loan has a fixed annual interest rate of 3.25 percent and is self-liquidating, said Shaya Ackerman of Eastern, who brokered the deal. The previous loan, also from HUD, had an interest rate 9.5 percent.
With the new rate, Marx Real Estate stands to save a bundle. The previous 30-year mortgage was originated before changes in the medical finance environment, said Mr. Ackerman. Federal healthcare programs used to help pick up the mortgage tab—but no more.
Mr. Marx built the asset 18 years ago.
Since then, Mr. Marx has become more active in New York City real estate, especially in the hospitality sector. His firm has three hotels under development in New York, Mr. Ackerman said. Mr. Marx was not immediately available to comment.
"HUD loans typically take six to 12 months. We were able to get this started, structured, and closed in under four months," Ackerman said. "If people have the patience and the wherewithal … [HUD loans are] something I recommend for long-term holders."