C&W Report: Downtown and Midtown South Rising
---
---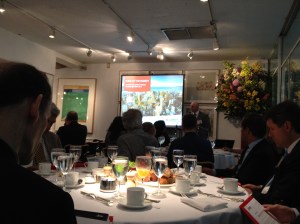 New leases for 16.7 million square feet of space in the first two quarters of 2014 jumped 35 percent over this time last year and big deals downtown illustrate the movement of the market, according to the latest commercial lease data released today by Cushman & Wakefield.
With 25 leases of 100,000 square feet or more already signed this year over 18 last year at this time, officials from the company expressed continued optimism at a breakfast in Midtown Manhattan for staff and the media.
"I was asked several times this morning, 'Are we at the top, is this a bubble?'" said Gene Spiegelman, a vice president of retail services at C&W. "And I resoundingly say, 'No.'"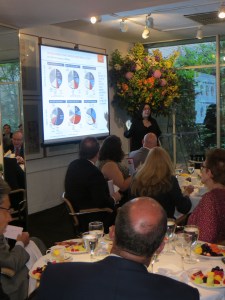 Retail asking rents in Lower Manhattan have surged 38 percent over the previous year to an average of $346 per square foot, Mr. Spiegelman said, and other officials at the firm pointed to downtown leases for top tenants like Sony, Bank of New York Mellon Corp. and Time Inc. as evidence that more and more companies are looking downtown. Office vacancy rates in Midtown registered a slight increase to 11 percent while Midtown South's 8.2 percent vacancy rate is the lowest proportion for any business district in the county, a position it's held since the fourth quarter of 2007.
"There's been a shift in the last five years," said Gus Field, a C&W vice president. "It was Midtown; now it's all Midtown South and Downtown."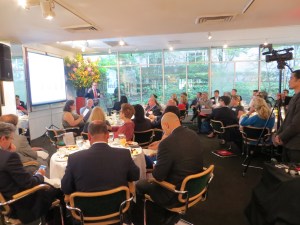 But 13 of the 25 new leases over 100,000 square feet were Midtown leases, and Bruce Mosler, C&W's chairman of global brokerage said the market would remain a force in Manhattan, even though average asking rents only increased 3.8 percent to $70.82 per square feet in the past year.
"We're beginning to see new development," said Mr. Mosler. "We're going to develop, between 2013 and 2014, 6 million square feet of new product, and it's all going to be absorbed."