CBRE Tapped to Lease 920 Broadway
---
---
KLM Equities has selected CBRE as the exclusive leasing agent for 920 Broadway, Commercial Observer has learned.
CBRE's David Kleinhandler, Zachary Freeman, Michael Politi and Zak Snider will market the building's available floors for lease. The property currently boasts full-floor availability on the fifth through seventh floors, as well as floors 10 and 17, according to a press release. Asking rent for space in the building is in the mid-$70s per square foot.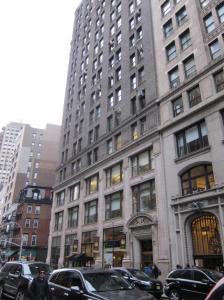 "We are excited to re-introduce 920 Broadway to the brokerage community," Mr. Kleinhandler said in a prepared statement. "KLM's extensive expertise in the high-end residential sector will surely rub off on this Midtown South gem, which is in the process of being polished."
As previously reported, KLM closed on its acquisition of the 100,000-square-foot building from the Carlyle Group and ClearRock Properties for $117.8 million last month. The new ownership has since committed more than $10 million to capital improvements, including a renovated lobby, newly designed elevator cabs, and a cleaning of the tower's façade.
Earlier in May, KLM sold the Old Navy story at 150 West 34th Street to Starwood Capital Group for more than $250 million and acquired 920 Broadway in a 1031 tax exchange, The New York Post first reported.
"920 Broadway sits in the heart of the Flatiron District and is surrounded by upscale retail, first-class restaurants and a host of high-tech corporate neighbors," added, Zachary Kleinhandler of KLM, in a statement. "This is a great opportunity for corporate tenants to work in a newly renovated building in Manhattan's most exciting neighborhood."
Zachary and David Kelinhandler are brothers, CBRE said in a press release.