Brodsky Organization Announces Retail Space Availability at 1156 Madison Avenue
---
---
The Brodsky Organization has announced the availability of 3,000 square feet of ground-level retail space at 1156 Madison Avenue, between 85th and 86th Streets, Commercial Observer has learned.
Asking rent for the space, which includes an additional 1,300-square-foot cellar is $450 per square foot, according to Alexander Brodsky, a principal of the Brodsky Organization, who is handling the leasing assignment. The space will be available October 1.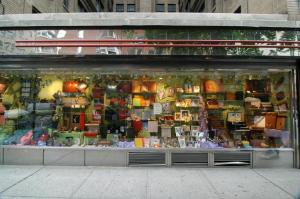 The space has the potential to be leased by as many as three different retail tenants with desired lease terms in the 10-year range, Mr. Brodsky said. Current tenant Venture Stationary may select to stay in a smaller capacity and the remaining space could be divided into two neighboring parcels.
"It is a great up and coming location on Madison; a lot of high-end retailers are moving up there," Mr. Brodsky noted. The space is well suited for any retail tenant; however, may be more difficult to customize for a restaurant, he added.
The Madison Avenue building is located within close proximity to the 4, 5 and 6 trains, as well as Museum Mile and Central Park, according to a release issued by Brodsky.
Brodsky converted the residential portion of the building called The Croydon from hotel rooms to 343 luxury rental apartments in 1976, the release further noted. The building is currently owned, leased and managed by Brodsky.
"The opportunity to lease a property in such a high foot traffic area that has a growing roster of luxury retailers provides a targeted, built-in audience for a future tenant," said Mr. Brodsky in a prepared statement. "Coupled with the positioning of the building, the tenant is afforded unparalleled opportunities to grow and expand their business in a high-end environment."
Retail tenants of The Brodsky Organization include Bed Bath & Beyond, CVS and Chase, among others.