Thor Picks Up 530 Fifth Avenue for $595M [Updated]
---
---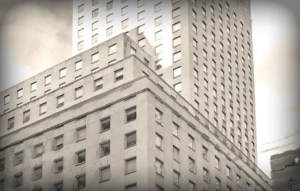 Thor Equities signed a deal in the wee hours of the morning to snap up 530 Fifth Avenue for $595 million, sources with knowledge of the deal confirmed to Commercial Observer, and has partnered with General Growth Properties and RXR Realty at the site.
The New York Post broke news of the off-market deal an hour and a half ago. 
The 26-story building is 500,000 square feet and spans the entire block from 44th to 45th Streets.
RXR is likely to turn the 480,000 square feet of office space—which is 65 percent occupied—into condos and Thor and GGP are likely to assume the 50,000-square-foot retail space.
Retailers include Chase Bank (with a lease until September 2025), Fossil and Desigual, the latter which is on a month-to-month leasing basis. Office tenants include Massachusetts Mutual, Diageo North America, Cablevision, Lionsgate and Athyrium Capital.
Joseph Sitt's Thor purchased the building from MHP Real Estate Services, Crown Acquisitions, Jamestown and Rockwood, which bought the building two years ago for $390 million. Douglas Harmon and Adam Spies of Eastdil Secured represented the sellers in the deal.
As for why they sold, Norman Sturner, president and chief executive officer of MHP Real Estate Services, said: "Our theory is to sell into a market everyone wants to buy into."
Thor declined to comment.
Update: This story was edited to include the fourth seller of 530 Fifth Avenue, MHP Real Estate Services, as well as a comment from the firm's president and chief executive officer. In addition, the names of the sellers' brokers and some office tenants were added.