The Plan: 1000 Dean Street
---
---
When Bushwick-based studio and design incubator 3rd Ward shuttered suddenly last year, the ambitious 1000 Dean Street development in Crown Heights lost its anchor tenant. The 40,000 square feet worth of space earmarked for 3rd Ward includes 30,000 square feet space on the ground floor of the building, a former Studebaker service station. That space remains on the market and has been touted as an ideal spot for a co-working office provider or another incubator. Chris Havens of aptsandlofts.com, who is leading the leasing efforts at 1000 Dean Street, spoke to Commercial Observer last week about the listing and its unique characteristics.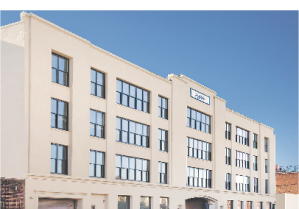 Built for 3rd Ward, the ground-floor space at 1000 Dean Street boasts 2,500 amps, 70 tons of HVAC capacity and a 1,500-square-foot retail space. Due to those significant upgrades, a kitchen incubator similar to what 3rd Ward had planned remains the most likely occupant, according to Mr. Havens.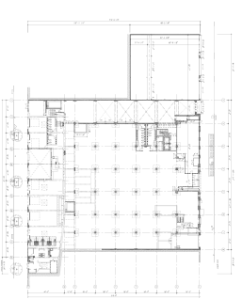 The 18,000-square-foot second-floor unit that had been earmarked for 3rd Ward is likely to be leased to a co-working space provider. As for the 30,000-square-foot ground floor, Mr. Havens said co-working is unlikely. "Thirty thousand square feet is bigger than anyone seems ready to do in an outlying neighborhood," he said.
Ideally, the ground floor will benefit the local community, offering education or other services, Mr. Havens said. "We would love to have a use that's helpful to Crown Heights and the area," he told Commercial Observer.
Hoping to appeal to Brooklyn's socially conscious demographic, 1000 Dean Street has been redeveloped to include central air powered by natural gas instead of electric power and solar panels to power the public areas surrounding the building's offices.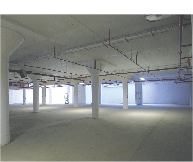 The landlord, a partnership between Jonathan Butler of Brownstoner, BFC Partners and Goldman Sachs Urban Investment Group, will consider splitting the space. It will mostly likely be divided front to back leaving 14,000 and 16,000 square feet in each respective unit.