Ripco Targeting Temp Retailers for East 86th Street Building
---
---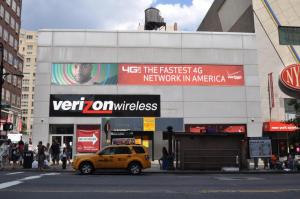 Before its time to demolish a corner property to make way for a big residential project, Ripco Real Estate is hoping to lease Stillman Development's roughly 15,000-square-foot building on East 86th Street to pop-ups or temporary operators, Commercial Observer has learned.
Ripco, which was tapped to lease the two-story building, is seeking two year-long tenants for 147 East 86th Street, at the corner of Lexington Avenue, said Andrew Mandell, managing partner at Ripco, who is leasing the space with a Ripco team. The asking rent for the entire space is $1.4 million per year.
The basement is 3,000 square feet, the ground floor is 5,700 square feet and the second floor is 6,000 square feet, according to old online marketing materials from RKF. The building has 60 feet of frontage on 86th Street and 100 feet on Lexington Avenue.
Stillman entered a long-term lease agreement for 147 East 86th Street and bought the adjacent 151 East 86th Street for $82 million, as The Real Deal reported in January. A massive residential project is slated for the two sites.
Petco once occupied 147 East 86th Street but moved out years ago, in favor of 1289 Lexington Avenue between 85th and 86th Streets. The building at 147 East 86th Street has since been used as a temporary space for Verizon while it renovated its nearby store, as well as for Brookstone.
"Our opinion is it's by far the best corner in a residential neighborhood on the Upper East Side," Mr. Mandell told CO during International Council of Shopping Centers' RECon in Las Vegas.