Ring Cycle: The Kaufman Organization's Grant Greenspan on the Ring Portfolio
---
---
The Ring Portfolio, a collection of largely vacant buildings in Midtown South and subject of a fiercely contested legal battle, was earlier this year turned over to Gary Barnett's Extell Development. The properties, in varying states of disrepair, represent nearly 1 million square feet of space, all in the middle of New York City's most popular submarket. In April, Extell traded four of the Ring buildings to the Kaufman Organization via 99-year net-lease deals. The agreement left Kaufman with the significant responsibility of renovating and leasing the properties. One of them, 119-125 West 24th Street, is already on the market, while the other three undergo wholesale repositioning. Last week, Grant Greenspan, a principal with the Kaufman Organization, spoke with Commercial Observer about the acquisition process and the challenges ahead.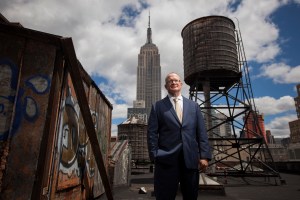 Commercial Observer: Can you describe how the Kaufman Organization identified the Ring Portfolio opportunity?
Mr. Greenspan: The Ring Portfolio was a glaring gap in the market; it represents 1 million square feet of buildings in the tightest market in Manhattan. The potential was enormous.We knew through the market that there was legal wrangling between F.M. Ring Associates and Extell and we tried to approach Frank Ring very early on to no success at all. At that time we were trying to identify properties within the market that we thought would be ideal for reposition.
Fast forward and Gary Barnett got control of the portfolio. We have a broker that shares some office space with us that has a relationship with Extell and he got us back in contact with them, and there starts the whole protracted negotiations for the buildings.
Were the negotiations with Extell difficult?
I don't think "difficult" is the word. The process was elongated because, frankly, we were negotiating in advance of closing. Extell was deciding what they wanted to do with the buildings and how they wanted to structure the transactions, so we went through a learning curve. A lot of the negotiation process was about how Extell wanted to structure the deal.
The Ring Portfolio was in a significant state of disrepair. Was the Kaufman Organization confident in its ability to renovate and lease the buildings?
We had significant confidence that if these buildings were in good shape they would lease. The wild card here, and what separated a lot of potential buyers, is Kaufman has this class of product in its portfolio. We were familiar with this and we were familiar with what needed to be done. The conversation became budget centered. Can we do it on time and on budget?
What are the firm's plans for renovations to the buildings?
Prior to closing we had a significant amount of underwriting in terms of the cost of [capital expenditure] for the renovations. Three of the buildings are in significant disrepair. Two, I would say, haven't been occupied in seven years. There is water pouring in, there is damage to the electrical, etc. We are doing a complete gut rehab of buildings: the plumbing, electrical, elevator and facade. Essentially, we are going to redo all the core and shell.
The overall project here is to restore everything to a state-of-the-art standard. We are installing mart metering and swipe card access because that's relevant for the type of tenant we are looking for. Some of the buildings don't have any Internet or copper at all, so we will populate the building with that.
The leasing process has already begun at 119-125 West 24th Street, correct?
Yes, the standard of the property has allowed us to begin showing now. In the next few weeks, I hope to complete a showcase floor.
You are offering a branding opportunity there. What type of tenant would you like to attract?
A tenant would have to take three to four floors minimum. We want a credit tenant. The types of industries coming to us are software, social media and the medical industry—lab-type tenants that, for lack of a better description, are co-work environments for research.
Can you accommodate lab space?
Apparently so. What's being told to me by brokers representing the tenants is there's nothing out of the ordinary required in terms of additional utility services. The building is a blank slate and I can certainly try to accommodate additional power or cooling.
So, you would work with potential tenants?
Absolutely. It makes economic sense for us to stretch for a credit tenant in terms of upgrades beyond what we are already doing.
Asking rent at 119 is $67 per square foot. How did you arrive at that number?
We're not going to go through a long rent-up cycle. For every dollar in rent, you can go through a few more months looking for tenants. We're going to be realistic. The market doesn't always dictate pushing the rents further. What's the market going to be in 2015 and the summer of 2015 when the buildings come online? The idea is to price them to compete rather than to get the last dollar.
We are work on a branding concept for all four buildings. We are going to hire a local company that is in the know, that targets the type of tenant we're looking for—that age category and how to reach out to them.
Are we talking about tech and media tenants?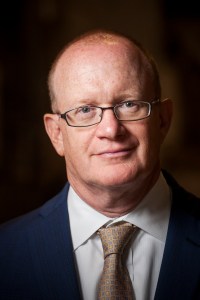 There was a report put out by the EDC that talked about a category of tenant called high-growth and what their needs are. Those types of tenants are tech, media, software and web content. We are trying to appeal to the creative tenant.
What is the timeline for bringing these buildings to the market?
19 West 24th Street, 45 West 27th Street and 13-15 West 27th Street have target occupancy dates of July 2015. At 119-125 West 24th Street, the target occupancy is late first quarter 2015.
Is the company targeting the acquisition of similar buildings?
The acquisitions team here is continuing to search for new deals and will look for new equity to continue the purchase of this under-managed asset class.
You mentioned 100 Fifth Avenue, where Yelp is a tenant. Can you describe the process of bringing them to the building?
Yelp approached us in 2011 when it was still a relatively new start-up. They were in a subleased space and needed 9,000 square feet. They needed a space built out but only wanted to commit for five years, even though we would have to spend 10 years worth of dollars. It was as a matter of convincing our equity partner, Invesco, to build out the space in generic fashion so that if Yelp did not succeed, we would end up spending very little money to re-tenant the space.
We took a risk with that type of tenant and have since accommodated them with multiple expansions in the building.
They recently expanded again, correct?
Yes, they took another floor in the building; their model has been very successful on the East Coast.
Again, all the build outs are very generic. Should anything go south with Yelp—even though I don't see that happening—the space can accommodate another tenant.
Will you apply the same philosophy to the Ring Portfolio properties?
Absolutely. Maybe less so with 119, but with the other three buildings we will build out with a generic open-floor plan style.
Do you have any expectations in terms of a timeline for the lease up of the buildings?
My objective is, once the buildings are in the condition of showing, to have some preleasing done for July and August of 2015. I would love to have two or three floors under some sort of commitment where I have to deliver. That includes the retail. The retail is very strong in terms of potential candidates at 13-15 West 27th Street and 19 West 24th Street.
You're already receiving interest?
Correct. We are marketing the retail in all four buildings right now.
What's your perception of the market north of 23rd Street?
The Flatiron market grew out of that Union Square area and it had a significant amount of resistance to go above 23rd Street before two or three years ago. When we bought 27 West 24th Street, I think we paid the highest price for a side street building in the area on a per-square-foot basis. The plan was to reposition and roll the tenants to a higher rent. We projected rents in the low-$50s but the market has accelerated to between $57 and $60 per square foot.
Would you say Kaufman was ahead of the market?
I'd like to say we foresaw the market. From my experience, you know what buildings are going to be market leaders in their category. For example, we knew 100 Fifth Avenue would lead the pack in terms of rent-up and pricing when the market came back.