Renaissance Restaurant to Lease Out Its Space
---
---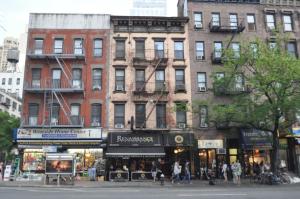 Get ready to say goodbye to Renaissance Restaurant at 776 Ninth Avenue, Commercial Observer has learned. The owners of the restaurant, and the building that houses it, are looking to head to the Caribbean to retire, said Eastern Consolidated broker James Famularo who is representing the landlord.
Renaissance has been open for 30-plus years on Ninth Avenue between 51st and 52nd Streets, Mr. Famularo said, but times have changed.
"The place is beautiful," Mr. Famularo said. "It has skylights in the rear, a retractable roof, a fire place in the backyard with flat-screen TVs. It's just that the neighborhood has changed."
The space is comprised of 2,250 square feet on the ground floor and 1,700 square feet on the lower level. It features indoor and outdoor seating in the front and rear of the building. Renaissance's proprietor is asking for $25,000 a month in rent and $650,000 in key money. The lease would be for 15 years, according to the leasing summary.