Mitch Rudin to Leave Brookfield
---
---
Mitch Rudin will leave Brookfield Office Properties at the end of the month, according to a statement made by the company today.
Mr. Rudin has served as the president and chief executive of Brookfield's U.S. commercial operations but was faced with a diminished role following the consolidation of Brookfield Office Properties into Brookfield Property Partners, the company said in a statement. The Brookfield executive had played a key role in the development Brookfield Place in Lower Manhattan.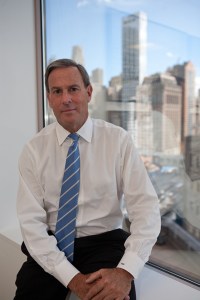 "Mitch was instrumental in our success at Brookfield Place and has played a key role in transactions and relationship building across our US markets," the company said. "Most importantly, he was critical in elevating the Brookfield brand through the programs that he initiated. We thank Mitch for his many contributions to Brookfield Office Properties and wish him well as he begins the next phase of his career."
It could not immediately be determined whether Mr. Rudin, who joined Brookfield from CBRE in 2011, resigned from his position. A spokesperson declined further comment and Mr. Rudin could not immediately be reached.
The news of Mr. Rudin's departure was first reported earlier today by Crain's New York Business. Brookfield employees were notified of the change this week, according to the report.