Met Opera Building Workers Angry About Proposed Contract [Updated]
---
---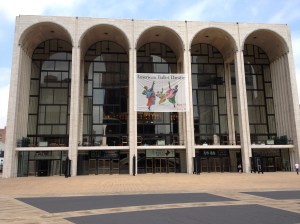 Security guards, office clerks, maintenance staff and other employees in the 32BJ SEIU union at the Metropolitan Opera are up in arms over a pay freeze and benefit cut in their proposed contract, Commercial Observer has learned.
The country's largest property service workers union, 32BJ represents 150 workers at the Met who work full and part-time in roles like usher, elevator operator and ticket-taker, and, just as performers at the financially-troubled cultural institution would see their pay cut under new five-year contracts slated to go into effect when the current contract expires on July 31, the less-heralded building staffers would work without their normal 2 percent annual raise and see their pensions and health care coverage reduced.
"It's a concern for us now and it will be a concern for us later," said Robert Pelegrino, 59, a porter from Dutchess County who acts as one of the union's shop stewards at the Met. "I understand their predicament, but we don't make a hell of a lot of money."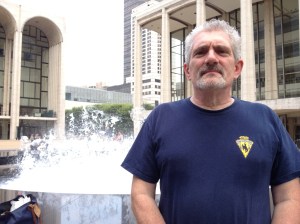 Workers like Mr. Pelegrino usually make between $17 and $22 per hour, or around $35,000 to $42,000 per year, according to the union. Under the Met's proposed contract, their pay would remain stagnant against inflation, their pensions would fall from 60 percent of their 2003-2004 salary to 40 percent of that total and their health care would get new out-of-pocket deductibles of $2,000 for individuals and $4,000 for workers with families.
"I understand what they're trying to say and their issues," said Edward Florencio, 26, an office clerk from Bushwick whose wife is eight months pregnant with the couple's first child. "At the same time, I'm sure there's some other way they can save money."
Mr. Florencio, who says he loves the job he's held for seven years at the Met, is facing a predicament in which the union contract's deadline coincides with his wife's labor schedule, so the proposed contract or a lack of agreement by Aug. 1 could leave the couple without medical coverage or a $4,000 bill for the birth of the child.
The Met's revenues floundered $2.8 million under its revenues in 2013, according to an audit released in January. Officials at the firm say the proposal's benefit cuts would save 16 to 17 percent on the previous contract and help address the disparity between the Met's $300 million operating budget and its $253.2 million endowment. In response to a decline in attendance, the Met dropped average ticket prices from $174 to $156 and the cheapest available ticket prices from $25 to $20 last fall.
"What we are facing is an unprecedented challenge," Peter Gelb, the Met's general manager, wrote in a paper copy of the proposal distributed to the staff, according to the Wall Street Journal. "It is essential that we find a workable solution to reduce these costs to enable the Met to endure for the foreseeable future."
Union officials said they're currently in negotiations with Met officials on the contracts.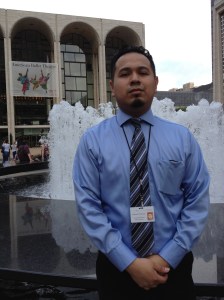 "32BJ members at the Met Opera keep it clean, make sure patrons are safe and keep that beautiful building running smoothly, and many of them have been doing so for decades," said Shirley Aldebol, vice president of 32BJ SEIU, in a prepared statement.  "They're not getting rich from working there, but they are able to make ends meet and take care of their families. Management's proposal not only disrespects the work they do, it could also push families to the brink of poverty."
Update: This story has been updated to include figures supplied by Met officials.