City Acquires Willets Point Site
---
---
The City of New York has paid the Paterno family of Flushing $7.94 million to acquire 126-23 37th Avenue in Willets Point, according to property records.
The deal is part of the city's strategy to control the land necessary to proceed with the redevelopment of the Queens neighborhood. The city currently holds over 95 percent of the land earmarked for phase one of the project, according to the New York City Economic Development Corporation.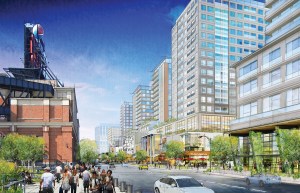 The acquisitions of private lots have been negotiated with individual owners, a NYCEDC spokesperson told Commercial Observer. Groups of tenants previously agreed to deals to relocate from Willets Point to the Bronx.
Known for its collection of auto-repair shops and salvage yards, Willets Point is the target of a $3 billion redevelopment plan by Queens Development LLC, a joint venture between the Related Companies and Sterling Equities. The 62-acre development site features the New York Mets' Citi Field at its heart.