CCRE Extends Lending Reach With New Boston Office
---
---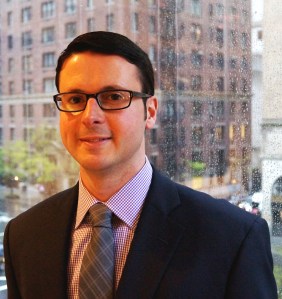 The fast-growing commercial real estate finance firm CCRE is further expanding its national footprint with a new office in Boston, Mortgage Observer has first learned.
Director Tom Sullivan, who joined CCRE in January 2012, will lead the new office, focusing on loan originations for the company's client base across the greater New England area, a company spokesperson said. 
The Boston office will open for business on June 16, she added. Information on the exact location and number of employees at the new office was not immediately available.
Mr. Sullivan will continue to report to CCRE's co-heads of origination and capital markets, Peter Scola and Lawrence Britvan, and the company's chief operating officer, Michael May.
"Boston is an ideal city to expand CCRE's footprint. We've closed $312 million in CMBS transactions in the Boston area since inception and continue to see significant opportunities in this region," CCRE's co-chief executive officer, Anthony Orso, said in a prepared statement. "I am confident that Tom's intimate knowledge of the New England landscape and breadth of contacts will continue to be a tremendous asset to our team."
Mr. Sullivan, who graduated with a bachelor's degree in finance and marketing from the Whitman School of Management at Syracuse University, has held positions in the real estate finance groups at Deutsche Bank, Merrill Lynch and Credit Suisse. He originally hails from Massachusetts's capital and largest city.
"Boston is my hometown, and a growing hub for various industry sectors," Mr. Sullivan noted. "I am tremendously excited to apply my local knowledge and expand CCRE's footprint in this market, which will strengthen our relationships and our ability to provide a superior level of service for our clients."
In addition to the new Boston shop, CCRE operates offices in New York, Los Angeles, San Francisco and Orange County, Calif., Chicago, Seattle, Atlanta, Dallas and Washington, D.C.
CCRE, which securitized $1.4 billion in debt in its first full year in 2011, has grown its CMBS business to more than $5.3 billion as of 2013.
"We are deeply committed to expanding our franchise across the country, and having boots on the ground enables us to effectively pursue and service our clients in every region," Mr. Orso said.