Bauhouse Group Obtains Construction Financing for Chelsea Development
---
---
The New York-based real estate development and investment firm The Bauhouse Group received a $35 million construction loan from Doral Bank to fund the development of a luxury condominium and retail building at 515 West 29th Street near Manhattan's High Line, Mortgage Observer has first learned.
Mark Wolfson of Wolfson Capital arranged the 30-month construction loan, which carries an interest rate of 6 percent, as well as prior acquisition financing from Puerto Rico-based Doral. The construction loan closed last week.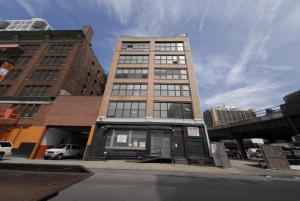 "We are pleased to have a project that is fully financed through completion," said Joseph Beninati, managing member of The Bauhouse Group. "Doral is a traditional balance sheet lender that is long accustomed to working with experienced general contractors and professionals on prominent Manhattan condo and retail projects such as ours."
Mr. Beninati added that his team plans to announce the project's design architect and release renderings of 515 West 29th Street in the near future.
The Bauhouse Group acquired a six-story warehouse at the site for $24.4 million in September 2013 and in March 2014 bought three separate pieces of air rights for $6 million to allow for additional square footage of development. Construction started last month, financed so far by equity.
The finished residential and retail building will total roughly 43,000 square feet of space when completed in fall 2015. The site is the only property in Manhattan that is surrounded on two sides by the High Line and sits at the entrance to Hudson Yards, according to the developers.
"This project's unparalleled location, coupled with the large amount of equity that Bauhouse brought to the closing, created a very attractive and low risk development opportunity," said Mr. Wolfson. "Joe Beninati and his team recognized that this location was a real gem and the sponsor's tremendous experience over decades was attractive to the capital markets and enabled Bauhouse to meet the challenges unique to this acquisition."
The developers are getting ready to begin selling condo units at 515 West 29th Street in fall 2014 through The Corcoran Group led by Noble Black's team.
The Bauhouse Group is a member of the Real Estate Board of New York and has offices in Chelsea as well as Greenwich, Conn.