Atlantic Avenue Site Trades for $7.75M
---
---
A development site at 112-118 Atlantic Avenue in Brooklyn has sold for $7.75 million, according to property records. The buyer closed on the Cobble Hill site last month under the entity Henry Atlantic Partners, an LLC registered with the New York State Division of Corporations to Avery Hall Investments, a real estate acquisitions and development firm.
The address, currently home to a Shell gas station, is zoned for approximately 23,500 buildable square feet and is expected to be developed into a residential project, sources told Commercial Observer.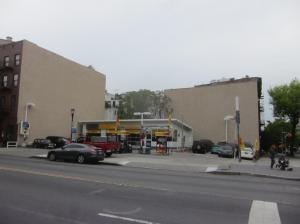 "The highest and best use is residential and you may or may not see retail on the ground floor," said Sean Kelly, a managing director at CPEX, who was not involved in the transaction.
Due to the increasing popularity of the Cobble Hill neighborhood and the lack of condominium inventory in the area, pricing of residential units could hit $1,400 per square foot or more, Mr. Kelly noted.
"There are limited opportunities for development in Cobble Hill and this is one of the more scalable projects," he said. "There has not been a lot of condo inventory added to the market so I think you're going to see a big jump in pricing."
The private seller, registered under 112 Atlantic Realty LLC, acquired the site for $2.67 million in 2009, property records show.
Avery Hall Investments did not return calls requesting comment.