Wine Spectator Publisher Signs Lease at Worldwide Plaza
---
---
M. Shanken Communications, the publisher of titles such as Wine Spectator and Cigar Aficionado, has signed an 11-year, 38,418-square-foot lease at Worldwide Plaza, The Wall Street Journal reported.
The publisher will take a portion of the second floor and the entire 33rd floor at the Midtown tower when it relocates from 387 Park Avenue South.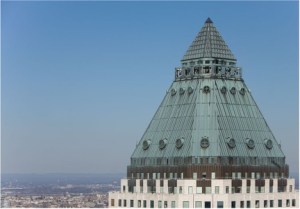 "They were looking for the space that worked best for them," said Peter Duncan, president of George Comfort & Sons, the building's landlord, told the Journal. "The property has decent floor space with light and good views."
George Comfort & Sons owns Worldwide Plaza in partnership with RCG Longview and DRA Advisors. Last year, American Realty agreed to acquire a 48.9 percent interest in the building from the ownership group for $220 million. The deal included the right to buy the remaining 51.1 percent interest in the building.
Worldwide Plaza, built in 1989, boasts a tenant roster that includes a number of high profile tenants, including Nomura Holdings North America and law firm Cravath, Swaine & Moore. The 49-story property is comprised of 1.8 million square feet of office space, 30,000 square feet of retail space, an off-Broadway theater and a 38,000-square-foot fitness center.
Mr. Duncan and Matt Coudert, an executive vice president of George Comfort & Sons, represented the landlord. David Falk and Jason Greenstein of Newmark Knight Grubb Frank represented the tenant.