Six-Building UES Portfolio Trades for $47.8M
---
---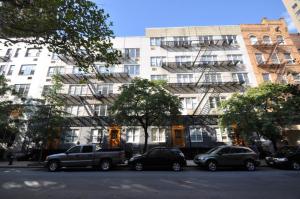 Six Upper East Side walk-up buildings, comprised of 150 free-market and rent-stabilized apartments, have sold for $47.8 million.
The five-story apartment buildings, with a total of 69,740 square feet at 413, 415 and 417 East 81st Street and 427-431 East 83rd Street, sold for 15 times the rent roll, according to Rosewood Realty Group. The transaction closed on April 9 and was reported with the city on Wednesday.
Rosewood's Aaron Jungreis represented both the buyer, SW Management, and the seller, Pan Am Equities, in the deal.
"They are not developers," Mr. Jungreis said of SW Management. "There's zero development play here. It's just a buy and hold."
As for why Pan Am sold the buildings, he said: "I think they are just taking money off the table."