Three Major Mortgage Brokerages Plan to Expand or Open New Offices
---
---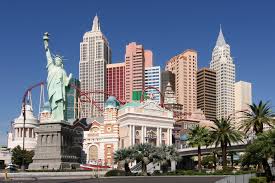 Both Marcus & Millichap (MMI) Capital Corporation and HKS Capital Partners are mulling opening new offices amid increased business in Florida and elsewhere in the U.S., executives at those firms told Mortgage Observer.
William Hughes, a senior vice president with MMCC out of the firm's Newport Beach, Calif. Office, said his company was planning to open two additional offices in White Plains, New York and Jacksonville, Flor. That would complement the 35 offices MMCC already has nationally.
Business has been good, Mr. Hughes said.
"Capital is so available now, no one even worries about it anymore," he said Monday at an interview at the International Council of Shopping Center's RECon, held in Las Vegas this week. And retail is "the new darling," as investors and lenders look away from the saturated multifamily market, he said. "They are looking for yield."
He added that MMCC will continue to search for opportunities to expand in the Midwest and the Northeast, as well.
Meanwhile, Jerry Schwartz of HKS, based in New York, told Mortgage Observer he is considering new offices both in Miami and Los Angeles and has begun speaking with prospective brokers. He also recently expanded the New York office, hiring two new brokers.
Just down the road in New Jersey, Eastern Union is also set on expanding their presence in the CMBS sector, with its offices in Maryland, New Jersey, New York City and Israel, Eastern President Ira Zlotowitz told Mortgage Observer at RECon.
He added that before the crash the company's deal were about 30 percent CMBS; they've nearly reached that pre-recession level, despite the fact that total CMBS origination nationally is not near the level it was before the collapse of Lehman Brothers.
"We want to dominate the CMBS market," Mr. Zlotowitz said.