Second Teavana Café to Open on Upper East Side
---
---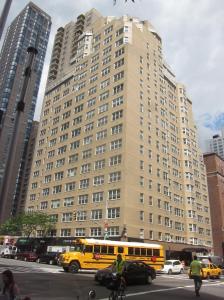 Following the success of the October opening of a Teavana tea bar on Madison Avenue, a second café will be opening this summer on Third Avenue.
Teavana Café, a tea café and retail store, took 1,954 square feet on the ground floor at 1073-1077 Third Avenue near 63rd Street. 
Cushman & Wakefield's Jason Greenstone and Alisa Amsterdam represented the landlord, 205 East 63rd Street Corp., in the transaction. SCG Retail's David Firestein and Taryn Brandes represented Teavana. The asking rent was $255 per square foot, a Cushman spokesman said, declining to indicate the length of the lease besides calling it "a long-term lease." The lease was inked in the first quarter.
Starbucks acquired Teavana about a year before the October 2013 opening of Teavana Fine Teas + Teavana Tea Bar at 1142 Madison Avenue at 85th Street.
"This is an exciting deal for ownership and the Third Avenue corridor north of Bloomingdale's," Mr. Greenstone said in a prepared statement. "Teavana Café will serve as a great tenant for the building and will be an added amenity to the neighborhood."
Mr. Firestein noted about the tea café concept: "We're continuing to do more of these in the city and around the country."