NYU Hospital Centers Buys Out Ground Lease, Plans Renos With $150M Loan
---
---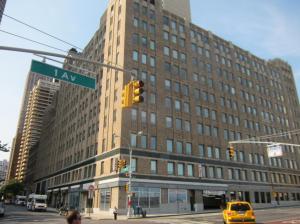 New York University, a real estate investor that doubles as an institution of higher learning, is continuing to expand its holdings. But the latest land grab is for a good cause, at least: to renovate medical facilities.
Earlier this week, the school's hospital closed a $150 million mortgage from TD Bank to buy out its long-term leasehold interest at 333 East 38th Street and pay for renovations at two university facilities, an NYU Hospital Centers representative confirmed to Mortgage Observer. 
"This decision enabled the Medical Center to have a positive cash flow on the ownership of the building instead of continuing to pay rent," a university spokesperson said via email.
Tax-exempt bonds were also issued, which will help pay for renovations on The Center for Musculoskeletal Care at 333 East 38th Street and the Ambulatory Care Center, at 240 East 38th Street. Bank of New York Mellon is the trustee for the bonds, the spokesperson said.
Neither bank involved in the transactions responded to requests for comment.
NYU ran into problems earlier this year when it unveiled massive expansion plans for its Greenwich Village campus. Because the plans technically spill into parkland, a judge ruled in January that they needed to be O.K.'d by the state legislature to move forward. However, NYU Hospital Centers is a separate entity, the representative said.