Northwind Group Makes 40 Wooster Street Buy
---
---
Northwind Group has acquired 40 Wooster Street in Soho for $16.35 million, according to city records filed this week. The seller was 40 Wooster Street Realty Corp.
The six-story commercial building boasts 9,000 square feet of office space and 2,375 square feet of retail space, according to PropertyShark. The buyer declined to comment on future plans for the property.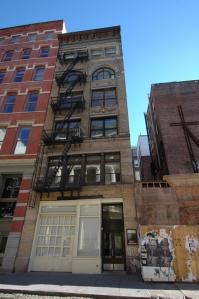 "Our only comment would be that we believe 40 Wooster is a great property in [a] great Soho location and we are very happy to have it join our existing Manhattan portfolio," Ran Eliasaf, a managing partner with Northwind Group, said in an emailed statement.
As reported by Commercial Observer, Magus Entertainment, a music management and representation firm, signed a three-year deal to take a full floor at 40 Wooster Street in 2012.
Northwind's Manhattan portfolio includes 225 Bowery Street. The company and its joint-venture partner the Omnia Group are redeveloping the property, the former home of the Salvation Army Chinatown Shelter, into a 180-room Ace Hotel.