Level Hotel Brooklyn Launches Local Artist Competition [Updated]
---
---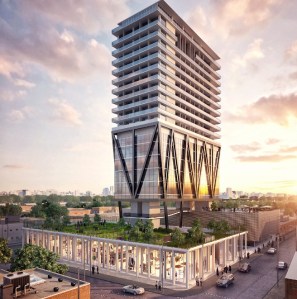 The planned 183-room luxury Level Hotel Brooklyn in North Williamsburg is calling all local artists to apply for the commission of a large-scale sculpture for the lobby of the hotel at 55 Wythe Avenue, Commercial Observer has learned.
The hotel, being developed by Zelig Weiss between North 12th and North 13th Streets and with an early 2016 opening date, has issued an open-call to artists with deep roots in Brooklyn and who live or work in the borough at least nine months of the year, according to a new website established for the competition. Artists can be at any point in their career, but students are excluded from applying.
Online applications commence July 1 and end Aug. 30. Three finalists will be announced on Sept. 15 with the winner announced Dec. 1. The artwork will be installed Dec. 15. The artist will have a $200,000 budget with which to create the work.
The judges will hail from the contemporary art world and will include executives from the hotel.
"This project will showcase the immense talent of the area and provide a unique opportunity for artists to have their work reach an exciting audience," Level Hotel Brooklyn spokesperson Larry Mogelonsky said in a prepared statement.
Geoff Bailey of SCG-Retail was tapped to lease the commercial space in the 320,000-square-foot complex, which includes 40,000 square feet of offices and 20,000 square feet of retail. The architects are Yohay Albo and Nicholas Liberis of Albo Liberis.
"The north side of Williamsburg nearing the border of Greenpoint is rapidly becoming an office and hotel district ideal for luxury retail brands," Mr. Bailey said. "Developments coming online over the next year and a half will transform the area north of North 9th into a vibrant 24/7 business district packed with international tourists, high tech & creative office workers and after hours party people. The retail will not have to serve as the destination–everything else around it will."
Update: This story was edited to include a comment from Geoff Bailey of SCG Retail.