Keystone Group, Itzhaki Properties Change Their Names
---
---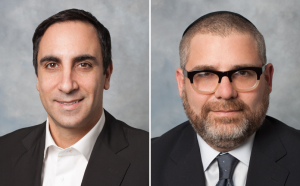 Erez Itzhaki's real estate development firm Keystone Group has been renamed Itzhaki Acquisitions, and Yona Edelkopf's full-service commercial real estate investment brokerage Itzhaki Properties has become EPIC Commercial Realty, Commercial Observer has learned.
Mr. Itzhaki is happy to get his name back rather than use the more "generic" Keystone Group, he said. Besides, people weren't clear Keystone Group was a real estate company.
In 2006, Mr. Itzhaki left Itzhaki Properties, a full-service commercial real estate investment brokerage firm, five years after founding it. It was then that he created Keystone Group.
Based at 157 East 25th Street, Mr. Itzhaki is renovating a new 4,000-square-foot office space at 1350 Avenue of the Americas. He and his nine-person team will be moving into the new digs in mid-July.
EPIC Commercial Realty, based at 580 Broadway, currently employs more than 30 agents, including Mr. Edelkopf's son Baruch Edelkopf.
Mr. Edelkopf joined Itzhaki Properties in February 2013 and is pleased to now have his surname represented in the name of his company. EPIC stands for Edelkopf Properties, formerly Itzhaki Properties, Commercial.
A couple of EPIC's recent deals include the $7 million sale of a mixed-use building at 1634 Lexington Avenue in East Harlem and the $3.25 million sale of 5823-25 Myrtle Avenue, a mixed-use building in Ridgewood, Queens. Both deals had record-breaking prices for their areas, Mr. Edelkopf said.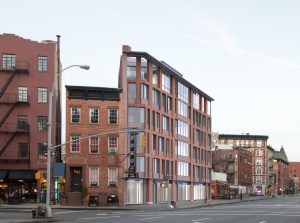 As for Mr. Itzhaki, in the beginning of the year he closed on the $130 million purchase of 100 Varick Street in Soho with partners Michael Shvo, Halpern Real Estate Ventures, Bizzi & Partners and Aronov Development. The developers are planning to build a 300,000-square-foot building on the 20,000-square-foot lot, Mr. Itzhaki said, declining to provide additional information. The assemblage site sits on the western end of the block front bounded by Watt, Broome and Varick Streets. EPIC Commercial Realty's Amir Aframian represented the numerous sellers and Mr. Edelkopf represented the buyers in the deal.
Mr. Itzhaki and Continental Ventures have plans to develop a six-story condominium at 130 Seventh Avenue South in Greenwich Village. Mr. Itzhaki said there will be roughly 2,000 square feet of high-end retail on the ground floor with 100 feet of frontage on Seventh Avenue. The project's exterior renderings received approval from the city's Landmarks Preservation Commission earlier this month.
Finally, construction is five percent shy of completion at Mr. Itzhaki's Modern 19, a six-story Chelsea boutique condominium at 138 West 19th Street.