Itzhaki Properties Arranges $7M East Harlem Sale
---
---
Latin Harlem Properties, LLC, a private investor, has purchased a four-story mixed-use building at 1634 Lexington Avenue in East Harlem for $7 million.
David Chernoff, who brokered the sale with Nissim Oron, both with Itzhaki Properties, said in a written statement that recent buyers in the area are not "traditional East Harlem buyers," willing to spend the extra cash to seal deals.
"My partner Nissim and I are very happy with the deal flow in the area," he said. "We have been receiving great offers on our listings and have been able to put quite a few into contract, case in point the building on Lexington… [which] was sold at a price our seller found extremely attractive."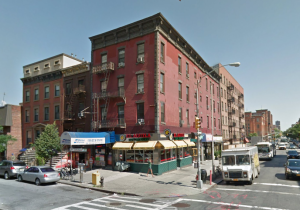 Built in 1910, the 10,815-square-foot property at the corner of Lexington and East 103rd Street consists of five ground-floor retail units and 10 residential apartments. The property is in close proximity to Central Park East and the 96th Street stop of the 4, 5, 6 subway trains.
Itzhaki Properties has sold more than 10 properties in Manhattan over the past 12 months, the firm said, including the $2.75 million sale of 1516-32 Park Avenue. Earlier this month the firm also arranged the $3.25 million sale of 5823-25 Myrtle Avenue in Queens.
The seller was 1634 Lexington Avenue Realty Corporation.