German Real Estate Firm Opens Midtown Office
---
---
Germany-based real estate brokerage Engel & Völkers is opening its first office in New York City after cutting a 12,000-square-foot lease at 430 Park Avenue.
The 11th floor space at the 16-story tower Midtown office tower launches Engel & Volkers NYC, which will focus on high-end sales and leasing.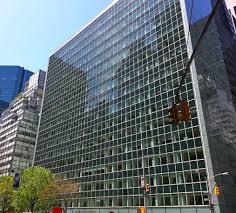 "While we have always set our sights on having a New York City brokerage, we wanted to wait until the timing was right in terms of the global market and the leadership involved," company founder Christian Völkers said in a prepared statement. "Our expansion has always been driven by our clients, and we've seen a dramatic increase in the demand for U.S. real estate in recent years."
Mr. Völkers tapped industry veteran Stuart Siegel to serve as Engel & Volkers NYC's president and CEO.  Mr. Siegel, formerly president and CEO of Sotheby's International Realty, brings nearly three decades experience leading luxury lifestyle, real estate, hospitality and design-driven businesses, according to a company statement.
The recent appointment gives Mr. Siegel access to a growing company with current roster of 4,700 employees across 520 offices in 38 countries. He has already recruited eight real estate agents, according to a report in the Wall Street Journal.
The company holds offices in Miami, Los Angeles, Boston, Las Vegas and Atlanta, among others, and Mr. Völkers intends to expand further across the country with "several more" in the next year, according to the report.
Also joining Mr. Siegel is Laura DesMoine, senior vice president of brokerage marketing of Engel & Volkers NYC and also formerly with Sotheby's International Realty.