Denny's 'Tentatively' Set to Open in FiDi Before Summer's End
---
---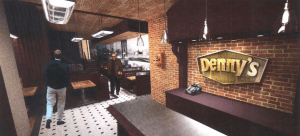 New York City's first Denny's is "tentatively" opening by the end of the summer, a spokesman for the Grand Slam breakfast chain told Commercial Observer, and is currently building out its space at 150 Nassau Street. The State Liquor Authority approved its liquor license two days ago, an agency spokesman said.
Previous reports indicated that Denny's would be opening this month, but restaurant spokesman Seth Grugle said Denny's never announced an opening date.
Last December Denny's settled a $10 million lawsuit with the condominium board at the landmarked 150 Nassau Street, which sought to prevent the chain from opening in the 24-story building's commercial space.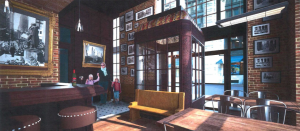 "I represent the 150 condo board who received a lot of concessions from Denny's," said Tarter Krinsky & Drogin attorney David Pfeffer. "Denny's agreed to limit the hours of operation and liquor service and to make it high-end." For example, he said: "no orders after midnight, beautiful build-out, respectful signage, top/state-of-the-art expensive kitchen exhaust with scrubbers, daily rubbish removal, agreed upon hours of deliveries."
Mr. Grugle wouldn't divulge any details besides the tentative summer's end opening date and that the menu is "still in the planning stages."
The first Denny's opened as Danny's Donuts in Lakewood, Calif., in 1953. It became Denny's six years later. Today there are 1,700 locations worldwide.