Meridian Secures $142M Loan For Southfield Town Center Buy
---
---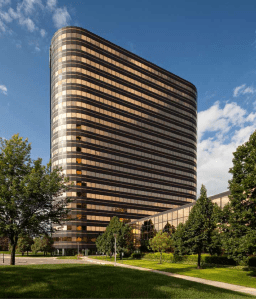 Commercial developer, owner and manager 601 West Companies received a $142 million loan from Deutsche Bank (DB) to buy an office complex in Southfield, Mich., Mortgage Observer has first learned. The 10-year loan, which will be securitized, a source familiar with the transaction said, was for the $177.5 million purchase of Southfield Town Center, a 2.15-million square-foot, mixed-use center in the Detroit metropolitan area. Deutsche declined to comment.
Meridian Capital Group's Managing Director Rael Gervis brokered the deal, which closed last week, according to a representative for Meridian.
"Meridian leveraged its strong position with CMBS lenders to efficiently make a market for financing this unique asset and structure highly accretive long-term financing at 80 percent of the purchase price, despite the property's 67 percent occupancy rate," Mr. Gervis said in a statement provided to Mortgage Observer. "Meridian was able to get the lender comfortable with the transaction based on an acquisition price that is substantially below replacement cost, the iconic status of the asset and, most importantly, the strength and experience of the sponsorship," he added.
The office complex consists of five buildings and includes a "state-of-the-art" gym, as well as retail and an executive dining room.
Last November, previous owner Blackstone (BX) Group LP reportedly began shopping offers after loan servicing was transferred to Wells Fargo as special servicer. Blackstone had taken out a $235 million mortgage in 2004; a recent appraisal put the building's value at $177 million, according to a report from Crain's Detroit Business last year.
While still one of Michigan's premiere office properties, Southfield Town Center needs fixing up, sources told the Detroit Free Press at the time of the sale. The whole Detroit area has struggled through the recession and during the bankruptcies of automotive manufacturers upon which the region's economy was built.
New owner 601West Companies will reportedly spend $30 million rehabbing the towers.