Verizon Expands 4G Service to Maine
---
---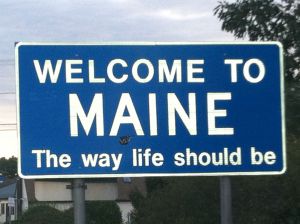 New York City-based Verizon is expanding its 4G LTE service in Maine. The company has been making upgrades to its system and services across the country, including the New York tristate area.
The expansion of its 4G LTE service in Maine builds stronger service for the Verizon brand across the East Coast of the United States. Verizon, which dominates the New York City area in towers and subscribers, could boost customer loyalty and draw new customers by increasing its service. The company has received numerous awards for its service, from the likes of surveyor and consulting firm J.D. Power and Associates, among others.
In 2013 Verizon expanded its 4G LTE across the country. The company's 4G LTE customer base grew and earnings increased. During the fourth quarter, Verizon had $31.1 billion in operating revenue, up 3.4 percent from the fourth quarter of 2012. The company also saw growth in its revenue for the entire 2013 year. Total operating revenue for 2013 was $120.6 billion, a 4.1 increase of $4.7 billion from operating revenue reported in 2012.
Earlier in 2014, Verizon completed its acquisition of Vodafone Group Plc's 45 percent indirect interest in Verizon Wireless. The deal, worth $130 billion, gives Verizon 100 percent control of one of the largest wireless companies in the country.