Times Square Marriott Sets Theater District Record With Big Air Rights Buy
---
---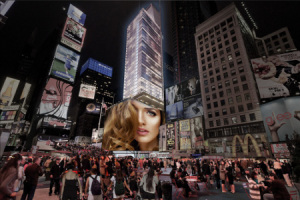 The Times Square Marriott at 701 Seventh Avenue has set a new record for the purchase price of Theater District air rights, paying $409 per square foot for 44,968 square feet of air rights, according to city records. The air rights were purchased by a development consortium led by the Witkoff Group, from the Gerald Schoenfeld Theatre and The Booth Theatre, as Commercial Observer previously reported. It will allow the new mixed-use development on the corner of Seventh Avenue and 47th Street to rise to 500 feet, bringing the building's total square footage to 269,892 square feet.
The sale marked the first time that air rights in the Theater District Transfer District, which was created by the city in 1998 to allow landmarked theaters to cash out on their unused air rights, had surpassed $400 per square foot, according to an analysis performed for the Observer by TenantWise, a real estate services and advisory company.
To read more, click here.